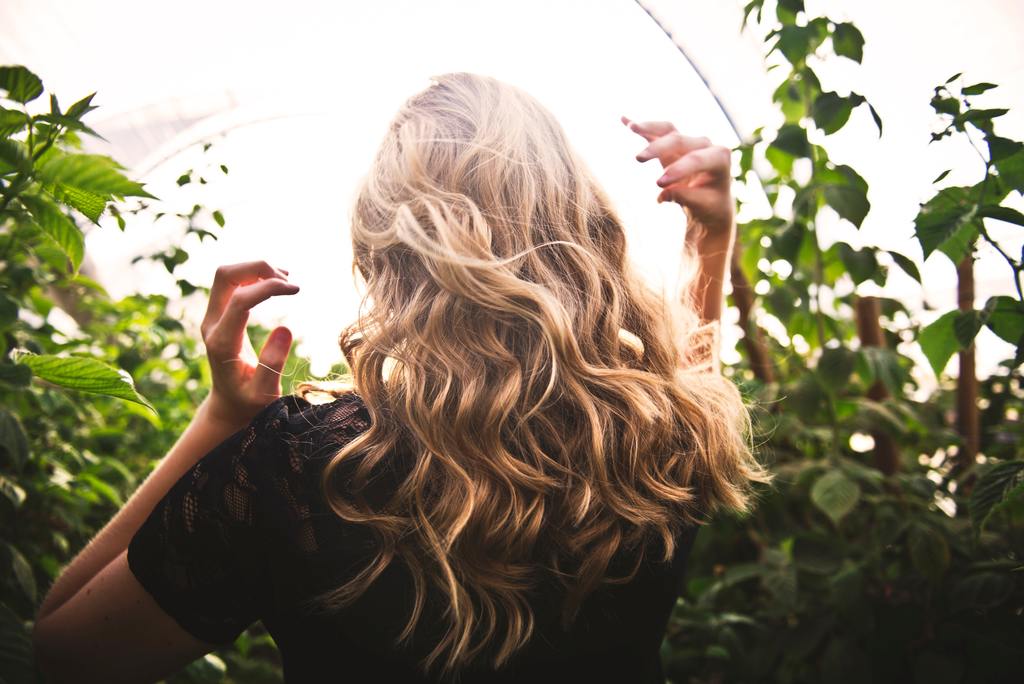 6 Helpful Tips for Choosing Your First Shampoo Bar
Choosing your first shampoo bar (or even your tenth) can be tricky. We demystify the process to help you find the perfect zero-waste shampoo bar for your unique hair.
Choosing your first shampoo bar can feel like dipping your toes into a lake on the Savannah. Exciting. Novel. A little scary. (You've seen those documentaries about alligators hiding under the surface.)
Your hair is an important part of your self-expression. So whether you're buying a shampoo bar for the first time, or you've had bad results with bars in the past, we're here to help!
And we applaud you for making the swap. Using a natural shampoo bar helps you care for your mane naturally — and keep plastic out of the waste cycle.
If you're feeling overwhelmed, take heart. In this article, we demystify the process of choosing the best bar for your hair. 
What makes choosing a shampoo bar so hard?
In a word: overload. 
Hair products have changed a lot over the years. And we have more options now than ever. An internet search for "Shampoo Bars" lists hundreds of bars in every variety. 
The good side of this is you can find a product for any preference. The tough side is it can make choosing the right bar a long process.
7 Helpful Tips for Choosing Your First Shampoo Bar 
Before we started creating our own zero-waste bars, we tried a lot of different products. So we know how frustrating the trial-and-error process can be!
Here are a few ways you can make your search for the best shampoo bar easier.
1. Discover Your Unique Hair Type
Every head of hair is distinct, so choosing the right shampoo bar for your hair type can save you a lot of headaches. (Hairaches?)
If you already know your hair type, you're set! If you're not sure yet, here are the common categories used to describe your hair.
Hair Texture
There are four main divisions here: coily, curly, wavy, and straight. 
An easy way to find where your hair falls is to watch what happens when you let it air-dry after a wash. 
If it dries completely straight, you have straight hair. If you see some loose waves or slight S-shaped curls, you may fall into the "wavy" category. 
Curly hair dries with a more defined curl or ringlet. And coily hair has tight curls or even a "zig-zag" pattern. 
Some products are made specifically for certain curl patterns, so look for this if needed.
Hair Thickness
Hair thickness refers to the thickness of each individual strand of your hair. We usually classify hair thickness as fine, medium, or coarse/thick. 
Fine hair

tends to be delicate. It may not hold curls or styles for very long. 

Medium hair

holds styles and curls longer and appears fuller than fine hair, but it is not as stiff as thick hair.

Coarse or thick hair

is very thick and full. It holds its shape for a long time — but styling it may be a challenge since it's so dense.
Your hair thickness will influence how much product you use each time to wash with a shampoo bar. You can also look for bars made specially to add volume to fine hair or hydrate thick hair.
Hair Porosity
This refers to how your hair absorbs moisture. Porous hair is naturally dry, while non-porous hair is naturally more moist. 
Porous hair "soaks up" conditioners and oils quickly (but may still feel dry), and is more susceptible to heat or chemical damage. You may notice split ends or brittle lengths if you have dehydrated porous hair.
Non-porous hair doesn't absorb moisture or products as quickly. You may experience products building up in your hair and weighing it down if you have this hair type.
If your hair is porous, make sure to avoid any harsh or drying chemicals. Products made to hydrate can help soothe your hair. 
If your hair is non-porous, choose products made to gently cleanse and clarify. (And look for a conditioner that won't cause heavy buildup.)
Scalp Type 
Your scalp has a huge impact on your hair's overall appearance and health. Harsh hair products can irritate your scalp and disrupt natural oil production. If your scalp is already irritated, you may find it trickier to tell what your scalp type is. But in general, there are three categories.
If you have a

dry scalp

, you may notice itching or flaking. You usually don't experience oiliness even a few days after a wash. 
With a

normal scalp

, your head isn't typically dry or oily the day after a wash.
If you have an

oily scalp

, your roots get oily and shiny quickly, and you may notice oiliness the second day after washing.
For those with normal scalps, most products will work well. If your scalp is dry, look for a hydrating shampoo bar. Or one made to soothe itching and flaking. If you have an oily scalp, choose a shampoo bar that helps balance your scalp without drying.
2. Get Familiar With Common Ingredients
Some shampoo bars (like ours) are made with all-natural, gentle ingredients. Others still contain harsh ingredients that can be harmful to your body and the planet.
Safe Ingredients
Natural Butters & Oils:

These help cleanse, hydrate, and nourish your hair naturally. In our bars, we only use high-quality organic oils & butters.

Aloe Vera:

Aloe Vera helps promote scalp health, shine, and moisture. It can also aid in calm dryness or flaking.

Vitamin E:

Soothes and adds shine, and is extra-helpful to dry hair.

Sodium Hydroxide:

While this has a long name, it's simply used to transform natural oils into solid bars and adjust the pH to match your hair. None of it remains in the finished product.

Essential Oils:

These plant-derived oils add natural fragrance and have a variety of benefits to different hair types.
Potentially Harmful Ingredients
Sulfates

: These are used to strip oils and clean hair, but they are often harsh and drying. Some brands use Sodium Coco-Sulfate as an alternative, but we choose to keep all sulfates out of our products.

Parabens:

Studies show

that parabens can cause irritation, hormone disruption, and even cancer. We avoid all parabens in our shampoo bars.

Parfum/Fragrance:

Since there's little regulation for what goes under this label, many fragrances can be irritating. This is why we only use natural essential oils to scent our shampoo bars. (And we offer an Unscented option as well.)
3. Find a Shampoo Bar That Fits Your Priorities
Now that you know your hair type and what's in a typical bar, you can look for shampoo bars and brands that align with your values. 
All our shampoo bars are cruelty-free, vegan, and 100% zero-waste. They're also handmade with locally-sourced ingredients (whenever possible) — and since we're a small family business, your support goes directly into growing our community.
4. Read Reviews or Ask Around
One perk of the internet age is that it's now easy to research anything. If you've ever found yourself six articles deep in a Wikipedia rabbit hole before coming up for air, you've already experienced this. 
Turn the information overload to your advantage. When you're choosing your first shampoo bar, be sure to check out the reviews. Look for customers with similar needs to yours and see how the bars worked for them. 
If you have more questions, you can dig deeper by:
Emailing the makers directly

Asking on social media

Looking for a relevant local or internet group
5. Look for Brands Offering a Sample-Sized Bar
Even after doing your research, it can be nerve-wracking to commit to your first shampoo bar. 
One way to make this easier is to look for a brand that offers a sample-size for you to try out first. This way, you can test it out at a lower price point. And you're not left with a whole bar if it doesn't work out. 
Our Sample Pack lets you try all of our shampoo bars and our Deep Conditioning Bar. And if you have any leftovers, you can use them as body wash or shave bars as well!
6. Be Open to Experimentation
Switching to a natural shampoo bar can take some time and tweaking. Especially if you have used conventional products for a long time. 
You may find your hair responds differently than you expect after your first wash. Don't give up! (Unless, of course, you experience any pain or irritation from a product.)
In our stress-free guide on how to use a shampoo bar, we go over everything you need to make the transition. 
Which Silver Falls Sustainability Co. Shampoo Bar is Right For Me?
Whether you're choosing your first shampoo bar or your tenth, we'd love to be part of your zero-waste journey. 
Like we said, all of our bars are 100% zero-waste, with all-natural ingredients and no nasties. We don't test on animals or use any animal products in our shampoo bars. And we use them regularly ourselves!
We base our bars in rich organic oils with Vitamin E & Aloe Vera for extra goodness. 
Our shampoo bars are made to work for any hair type, but each bar has its own benefits.
Frenchie Falls
Our Frenchie Falls bar is made with organic Lavender and Rosemary. These oils soothe stressed hair, promote growth, and have a relaxing scent.  
We also include Organic Wheat Bran in this bar to help add volume to your hair.
If you have thin or damaged hair, this can be a great option for you! 
Wallowa Wilds
With a clean, woodsy scent, this bar transports you to the forest with every wash. We use Chlorella and Organic Essential Oils (including Tea Tree!) to gently cleanse and strengthen your hair. 
Wallowa Wilds is often a popular choice among men for its earthy aroma. But it's a lovely bar for anyone, especially those with thinner hair. 
Opal Creek
We named this bar after the Opal Creek Wilderness — Peppermint and Tea Tree oils give an amazingly fresh scent.  
This is a perfect bar if you have fine, oily, or thin hair. And our customers with dandruff can't say enough good things about the Opal Creek bar!
Celilo Citrus
Put some sunshine in your morning with our Celilo Citrus bar. Lemon and lemongrass essential oils add a wonderfully peppy scent. 
The Celilo Citrus bar is a well-balanced bar for all hair types, and it's excellent for anyone who likes to wake up with a little zest!
Unscented
As much as we love the power of essential oils, we know some people prefer products with no scent. That's why we made our Unscented bar. 
You still get all the benefits of our organic oil base without any fragrance. So if you have very sensitive skin, work as a nurse, or just don't like scents, this is a good option for you.
Conditioner Bars
To complement your sustainable hair routine, we also offer two natural, zero-waste conditioner bars. 
Our Deep Conditioning Bar is designed for dry, coarse hair — or for those who prefer to wash their hair less often. 

Our Daily Conditioning Bar is ideal for fine or oily hair, or for those who wash daily.
Both our shampoo & conditioner bars rank with five-star reviews from customers all over the country.
And if you have any more questions about any of our bars, we'd love to hear from you!
Discover Your Best Hair Yet
With a bit more information, we hope you feel confident about choosing your first shampoo bar. By shopping intentionally, you can avoid any shampoo "alligators" lurking just below the water.  
We believe that personal care products can (and should) be amazing both for you and for the planet. So we craft all our zero-waste products with love and care. 
Make the switch to an earth-friendly shampoo bar by trying out a sample pack, or snagging one of our full-size shampoo and conditioner bars.